-The Live 1 day Transcendence Technology Liberation Breath Process Workshop: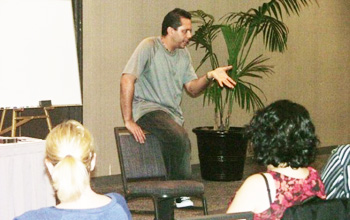 Learn this simple, yet powerful process from its developer. Classes forming monthly in NY.
We can also travel as long as there is the minimum amount of students required for a live workshop. In the NY, NJ areas the minimum required number of students is 10, in other states 30 (pending availability).
The one day workshop is given on a Saturday or a Sunday from 10am to 5pm. Students will be able to have hands-on experience, learn some advanced variations not taught in the booklet, and work on their specific issues with the help of the instructor.
Seminar organizers may take the workshop for free. Please contact us for more info, dates and price.